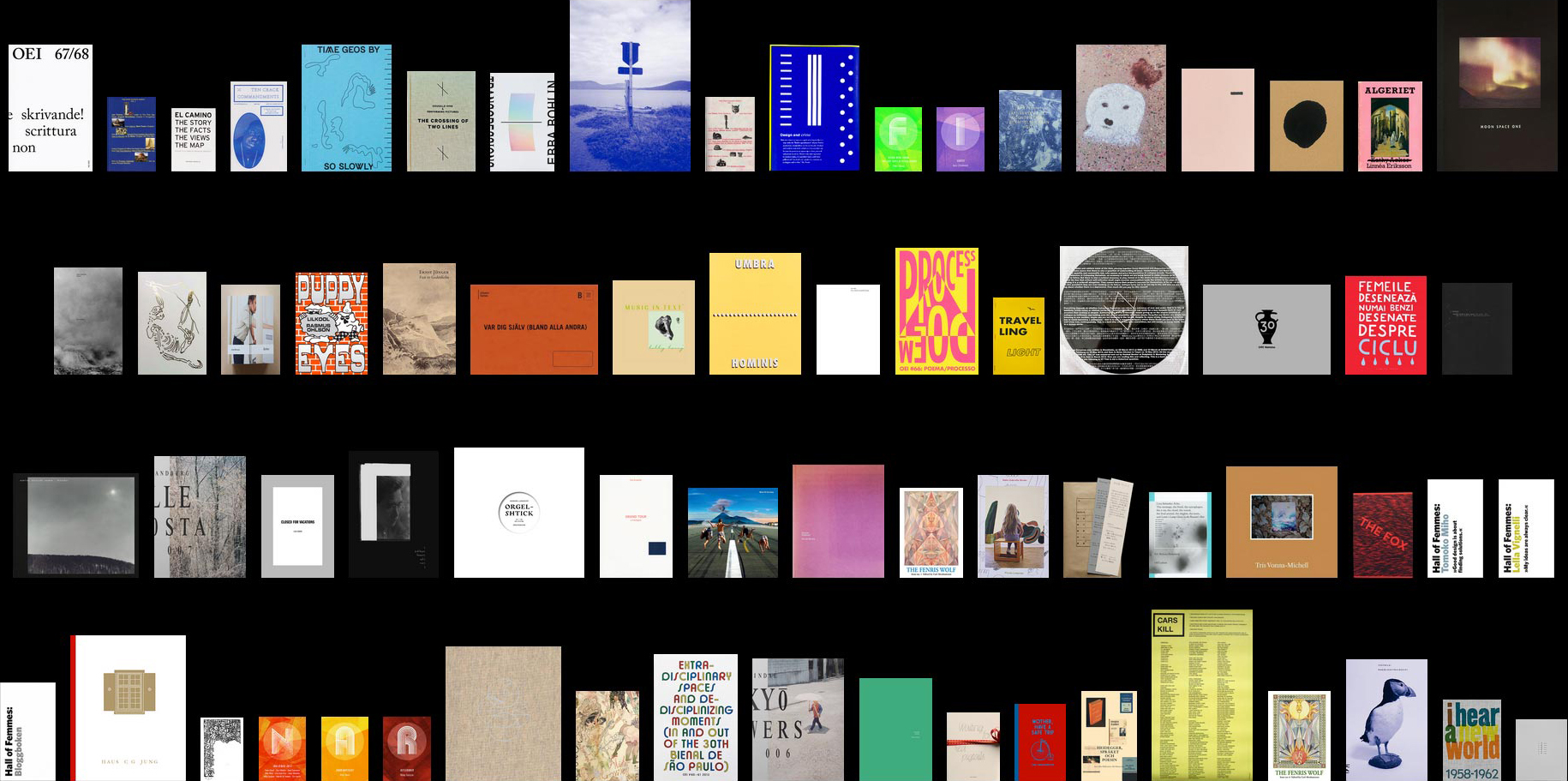 PA(P)P, the Swedish network for small scale publishers, presents a new website that works a joint catalogue for 25 publishers within the cultural sector.
For most of our publishers, making books is a part-time labour of love, but publishing only a few titles per year makes maintaining an audience difficult. By presenting a joint catalogue we are offering our audiences access to a continuous flow of new exciting books — in many cases from publishers unknown to many.
This website, www.papp.to, will be released in co-junction with the 2015 Göteborg Book Fair and presents over 100 books by 25 Swedish publishers — and we are certain that more are to come soon.
PA(P)P will continue to function as a network for exchange of knowledge between our publishers, and we will keep on organizing lectures, exhibitions and joint presence at book fairs in Sweden and abroad, but from now on this website will be the main hub in our organization.
You can read more about PA(P)P, see what the network is and has been up to on the events page — but most important: Browse through all the books and look at hi-res images, loads of colophon goodies and click the links on how to purchase these unique labours of love. And don't hesitate to get in touch if you have questions, suggestions or run a Swedish publisher who wants to join the network!

Best wishes from:
Andperseand, Bläck charm nostalgi vassa tänder, Blackbook Publications, Breadfield Press, Centre of Nowhere, Drucksache, Edda, Elemental Editions, Hundöra, Idras Publishing, Koloss Press, Livraison Magazine & Books, Moon Space Books, Mount Analogue, Museum Paper, Null & Void Books, OEI, Oyster Press, Pionier Press, Publication Studio Malmö, Sailor Press, Trapart, Tree Fruit Press, Trema, and VARV VARV
— via PA(P)Ps initiator and administrators Sara Teleman, Matilda Plöjel, Mattias Jakobsson, and Peter Ström